News
Danish News in Brief: Number of people on benefits in Denmark dropping
---
This article is more than 6 years old.
In other news, stranded train passengers not getting refreshments, and the Danes are monitoring an ongoing Russian military exercise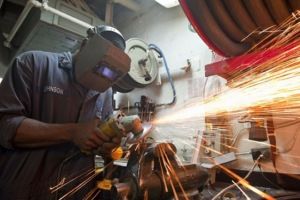 New figures from the Employment Ministry reveal that the number of people on benefits, special educational grants and payments to ease integration has fallen from 156,500 in April 2016 to 144,100 in May 2017.
"It's extremely positive that the number of people receiving benefits continues to fall for the 14th consecutive month. This shows that things are going well in the Danish labour market," said the employment minister, Troels Lund Poulsen.
The minister points to a number of contributing factors. As well as more people being absorbed into the labour market, from April 2016 a new ceiling on payments came into force along with a '255-hour rule'.
The ceiling was designed to cap benefit payments so that it was more profitable for the individual to work. The 255-hour rule means that everybody who has been assessed as being able to work must work at least 255 hours per year in order to receive full benefits.
The minister added: "We can see that more people on benefits are working in addition to the money they receive."
---
DSB flouting rules on food and drink for stranded passengers
If you are unlucky enough to be a passenger on a stranded train, EU regulations state that the company running it should "offer free food and refreshments commensurate with the waiting-time". For almost eight years now, the Danish state railway company DSB has been ignoring these rules, reports Politiken. Not only has it not provided the requisite refreshments, but both DSB and Arriva have neglected to inform passengers of their rights. DSB estimates that around 100,000 passenger journeys are annually hit by delays of over an hour. In every case, DSB and Arriva ought to have stepped in. Both companies have now promised to take a good look at the information they provide and to ensure that their personnel are aware of the rule in future.
Danes keeping close tabs on Russian military exercise
The Defence Ministry is keeping a close eye on a major military exercise involving the forces of Russia and Belarus, which started yesterday. The exercise, codename Zapad 17 (West 17 in English), is taking place in Belarus as well as in Russia's Kaliningrad Oblast and other northwestern European areas. The ministry has already sent one of its Challenger aircraft to Bornholm, DR Nyheder reports. In addition, the frigate 'Iver Huidtfeldt' will be patrolling in the Baltic east of Bornhom for the duration of the exercise. Russia states that the exercise is purely routine and involves around 12,000 soldiers, but NATO estimates the numbers as much higher – at around 100,000 men. That would make Zapad 17 the biggest exercise carried out by Russia since the Cold War.