News
Microplastics found in Danish drinking water
---
This article is more than 6 years old.
Politicians want to investigate the issue deeper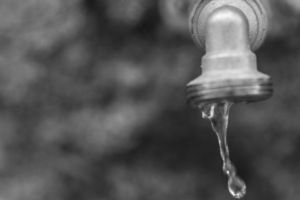 Danish drinking water has been inspected for the first time for microplastics and unfortunately, the result was not positive.
According to the tests, performed by Cphbusiness Laboratory and Environment, the water pouring out of the taps contained very tiny particles of plastic – also known as microplastics.
On average, 18 pieces of microplastic were found in every litre of drinking water from samples taken from 16 homes in the Copenhagen area. It may just be a small pilot sample, but some politicians want to look deeper into the issue.
"It's essential that we carry out tests that can ascertain once and for all whether there are microplastics in our drinking water and whether there is a health risk associated with it," Christian Rabjerg Madsen, the spokesperson for environmental issues for Socialdemokratiet, told P1 radio station.
Madsen contended that he would try to obtain a political majority to look into the situation.
READ MORE: Nordics' united front to fight plastic in the oceans
Limited knowledge
The good news is that among researchers there is broad agreement at the moment that microplastics don't present any serious health risk. Still, there is some cause for concern.
"I don't think we need to be worried about that, but when we talk about having as clean water as possible in Denmark, then it is a worry that suddenly, there is microplastic in these samples," Kristian Syberg, an associate professor at the Department of Science and Environment and Roskilde University, told P1.
The tests did not reveal anything about the origin of the microplastics, but it is unlikely that they stem from the ground water. Denmark is one of the few nations in the world to source its water from the ground, and it is then filtered by the layers of earth, thus sorting away the microplastics.
Microplastics can come from a number of sources, including beauty products, car tyres and paint, and currently there is little research about their impact on human health.