News
Yellow parking zone system an improvement for local residents
---
This article is more than 6 years old.
As anyone who lives in Copenhagen knows, it is not always easy to park your car outside your home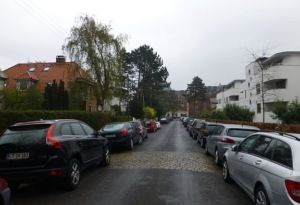 Establishing special paying parking zones in parts of Valby and on the outskirts of Nørrebro and Østerbro has made it easier for residents to park, as well as changing the habits of commuters, a new report from the municipality concludes.
Since the yellow zones were introduced almost six months ago, between 28 and 30 percent of parked cars have disappeared during the daytime. This is a much higher figure than expected. The original prognosis was that around 5 percent of cars would disappear over the entire 24 hour period.
READ ALSO: Paid parking zone in Copenhagen to be expanded
The report concludes that the marked effect of the introduction of parking charges underlines the need for greater regulation.
Much better than expected
The original idea was to free up around 5 percent – or 700 parking spaces – on average during a 24-hour period. The effect so far has been an average reduction of 18-19 percent – 2,500 fewer cars.
There has also been a reduction in the number of cars parked by commuters on the outskirts of town who then go on by other means of transport.
The municipality has long wanted to restrict car transport in order to minimise pollution and improve ease of getting around in the city.
At the moment, 91 percent of Copenhageners who live, work or study in the municipality go to work by bike, public transport or on foot. Only 9 percent use their cars in the city.