News
New improved version of HPV vaccine to be launched shortly
---
This article is more than 6 years old.
The ministry of health has announces that a better version of its HPV vaccine will be available from the late-autumn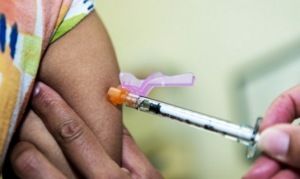 Human Papillomavirus (HPV) is a common sexually-transmitted infection that can cause health problems, including genital warts and cervical cancer.
The Danish national disease control laboratory, Statens Serum Institut (SSI), has just completed the bidding process for an improved version of the vaccine.
The new vaccine, Gardasil 9, is a so-called 9-valent type that can protect people against 89.5 percent of the HPV types that cause cervical cancer, DR Nyheder reports.
The current vaccine is only a 2-valent type offering protection against 71 percent of HPV types.
Gardasil 9, which will become available in the late autumn, also offers protection against 84.5 percent of anal cancer types in both men and women.
An investment in health
"We will be getting an even better vaccine than the one we have at present," said the health minister, Ellen Trane Nørby.
"That's an important investment in health and I hope it will be taken up by even more people
New figures from SSI reveal that an increasing number of girls are being vaccinated.
From March to August this year, approximately 4,200 HPV vaccinations were given every month compared with around 2,200 per month last year.