News
Learning Danish through the power of rap music
---
This article is more than 6 years old.
Yo teacher, give your blackboard some backbeat while my DJ revolves it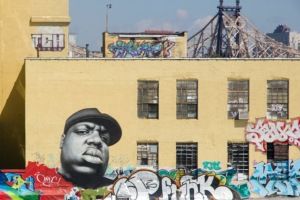 All right stop, collaborate and listen, Ice is back with a brand new lesson! Yes, I'm talking to you, Mr Danish-language school, no more play the fool, get down and break some rules, with Ice's new learning tools.
Let's skip to the part when you learn the correct response to "Du er en Gambianer, ikke."
With "Jo" – a positive response to confirm a negatively phrased presumption is correct, pronounced "Yo" – Danish classes take on a new resonance.
Swap the blackboard for a backbeat, the fluency for some flow and the accent for delivery, and it's turntables time.
Once Bosnian teacher Zoran Lekovic went down the road of teaching Danish via rap – hell, he never looked back!
I wanna spank your fox
Lekovic's 'Lær dansk med rap' (learn Danish with rap) might not be the most original idea in the world – initiatives have long existed in French and Spanish – but that hasn't stopped him winning the 2017 European Language Label award, an award that recognises new ways of learning languages.
Lekovic listened to Danish rap songs to learn the language when he arrived in the 1990s, and now he uses the same method to practice pronunciation and make learning more fun.
The rhyming can often make the pronunciation more logical and, as an interview with Lekovic in Jutland Station reveals, help learners distinguish between words like røv (ass) and ræv (fox) – an essential differentiation in rap music.
"Using rap in his teaching is a good idea because it makes it interesting for young people," noted Søren Pind, the minister for education and research, who is well cool, innit?
Wise words for the ignorant
Sharing this year's prize with Lekovic is 'Wise Words', which encourages learners to draw from their knowledge of different languages.
"Bilingualism can too often have negative connotations," said Pind. "Wise Words underlines that it is an advantage to be multilingual."
The European Language Label, which is part of the European Commission's Erasmus + education program, was yesterday handed to Lekovic and Gro Caspersen from Wise Words at DOKK1 in Aarhus.
Both were in attendance at 'Rethink: Language and (Inter) Cultural Competencies in Education and at Work', a conference organised by the European Center for Modern Languages.