News
Crime News in Brief: Please release me, says Denmark's longest-serving prisoner
---
This article is more than 6 years old.
In other news: three detained over shooting incident, Greenlander convicted of murder in Iceland, and prison life is getting tougher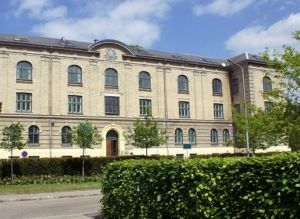 Today, lawyers for 68-year-old Naum Conevski will be pleading his case at the Eastern High Court in Copenhagen to try and obtain parole for him and eventually enable him to return to his homeland, Macedonia.
Conevski holds the dubious record for being the prisoner who has sat longest in a Danish prison, having now served 34 years of a life sentence for the killing of two boys on Amager Strand, TV2 Nyheder reports.
Conevski's lawyer feels the sentence is unduly harsh. The previous record-holder was released after serving 32 years and 10 months for killing four policemen. However, Conevski's crime was judged to be especially cold-blooded and he was subsequently found to be clinically insane and has now spent 30 years in a succession of secure mental hospital.
Although personnel at the Saint Hans psychiatric centre have argued he is stable and no longer a risk, the Retslægerådet legal council still feels there is a risk he could in the future commit further serious crimes.
---
Three arrested over Mjølnerparken shooting
Police detained three young men with gang connections shortly after shots were fired at an unmarked police car at around 17:00 in Nørrebro on Friday night. The three men will be charged with being accessories to an attempted killing, DR Nyheder reports. Nobody was hurt in the incident, and shortly after the shooting in Mjølnerparken a moped was found abandoned with its lights on in Østerbro on Strømdamsvej.
Greenlander sentence for murder of Icelandic girl
A 19-year-old Greenlander has been sentenced to 19 years imprisonment in Rejkjavik for the murder of a 20-year-old Icelandic girl and for drug smuggling. The young girl went missing on January 14 after an evening out in town, the Greenlandic media KNR reports. She was spotted on a CCTV camera the next morning obviously intoxicated and on the way home, and six days later her body was found on a beach outside Rejkjavik. Two members of the crew of a trawler were arrested in connection with the murder and one of them, Thomas Møller Olsen, was later found guilty. In addition to serving 19 years in prison, the accused also has to pay compensation to the girl's family amounting to 7.5 million Icelandic kroner (1.2 million Danish kroner), as well as having to pay costs.
Danish prison life gets harder
Conditions in Danish prisons are becoming tougher – both for the inmates and staff. The use of handcuffs and other physical restraints rose by 23 and 27 percent respectively in 2016 compared to the year before, despite the number of prisoners having fallen in the same period, DR Nyheder reports. "We've had a lot more potentially violent young men as inmates, especially from gangs, and we have to be tough with them," said Kim Østerbye of the prison personnel organisation Fængselsforbundet. Prison officers increasingly have to use force when inmates refuse to move from one room to another and throw things at staff or try and attack them. "A lot of these people have a very short fuse and their threshold for kicking off has become lower because they don't feel they are being given the service they would like. That often ends in conflict and the use of force," said Østerbye.
Police focus on distracted drivers
This week, Denmark's police forces are directing a particular focus on distracted motorists. Figures show they cause every third fatal accident, TV2 Nyheder reports. The campaign will run from today until Sunday October 8. In the spring, a survey carried out by the police national traffic centre found that out of 26,000 motorists monitored, around 6 percent were not concentrating fully when driving. They were either using mobile phones, programming their GPS, eating or drinking whilst the car was in motion. The survey also found it was especially in heavy goods vehicles that the highest rate of sinners could be found; here, the percentage driving without concentrating fully was around 15 percent.
Germans unhappy with soldiers guarding border
A number of Danish politicians have been enthusiastic advocates of the idea of soldiers taking over duties from the police in order to reduce the police overtime backlog. However, the mayor of Flensburg, Simone Lange, has described the solution as a "catastrophe" and "a big mistake", reports DR Nyheder. She added that armed soldiers at the border were not the picture of Europe she wished the outside world to see. Even though the soldiers are only being used for the transportation and guarding of people who have been arrested, the mayor still feels it would be better to invest in mutual cross-border police co-operation centred in Padborg.