News
Danish MPs condemn violence as Catalonia votes for independence from Spain
---
This article is more than 6 years old.
Close to a thousand are injured in street battles with the police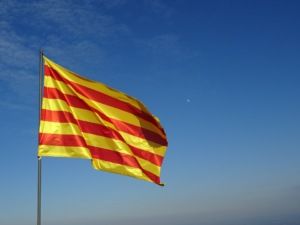 Danish politicians have condemned yesterday's violence in Barcelona as approximately 2 million Catalans went to the polls to vote on a referendum regarding the region's independence from Spain.
Almost a thousand were injured in street battles with the police as the Spanish government sent heavy numbers out to disrupt what it described as an "illegal" vote.
Some 33 police officers were also injured, according to a statement from the Spanish Interior Ministry.
Unprecedented for a European democracy
Radikale leader Morten Østergaard described the events as "deeply worrying", adding on Twitter that "violence is not the solution".
SF leader Pia Olsen Dyhr called the violence "shocking", adding on Twitter: "It's quite unheard of in a European democracy that electoral practices are not respected!"
Enhedslisten leader Pernille Skipper called the violence "unnecessary and disgusting" and she urged the Danish government to condemn it.
READ MORE: Catalans to demonstrate in Copenhagen in wake of crackdown
Uncertainty over result
In total, 90 percent of the voters backed independence. While only 42.3 percent of the electorate turned out, compared to 75 percent in the last regional election, many were prevented from reaching the polls.
Nevertheless, a turnout of less than 50 percent was always going to throw some uncertainty onto the result.
Nevertheless, Carles Puigdemont, the region's president, has said the door has been opened to a  declaration of independence, confirming he will debate the independence issue with other parties in the regional parliament.