News
Denmark strengthens military presence in Afghanistan
---
This article is more than 6 years old.
Another 55 soldiers to be deployed in 2018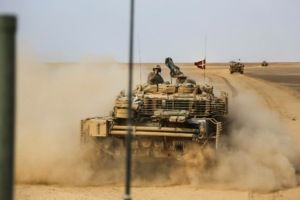 The government has decided to step up Denmark's position in Afghanistan by sending another 55 soldiers at the beginning of 2018.
The soldiers will be deployed to Kabul and will boost ongoing efforts to train Afghan security forces as part of NATO's Resolute Support Mission.
"The security situation in Afghanistan is unfortunately still extremely fragile. The Taliban is stronger and IS has gained certain footholds in parts of the country. So it's appropriate to strengthen NATO's training mission in Afghanistan," said the foreign minister, Anders Samuelsen.
"If the Afghan government loses control, the country will once again become a haven for terror and we also risk a new wave of refugees coming to Europe and Denmark. That's a situation we must avoid."
Currently, there are about 100 Danish soldiers in Afghanistan as part of the NATO mission.
READ MORE: UN gets involved with North Korean labour case
Kang you dig it?
In other military news, the North Korean ambassador to Denmark, Kang Yong Dok, has visited the Foreign Ministry to discuss the latest nuclear tests in North Korea.
Denmark underlined that North Korea's controversial testing is a serious threat to regional and global peace, and the Danes urged the North Koreans to abandon their nuclear and ballistic missile activities.
It was also made clear that the Danish government actively supports the implementation of UN sanctions against North Korea.
The move comes a few days after it was revealed that North Korean workers may have helped build Denmark's newest warship, the Lauge Koch.
READ MORE: North Korean ambassador summoned in wake of nuclear test