News
Diesel car ownership above average in Copenhagen, statistics show
---
This article is more than 6 years old.
Copenhageners are more attached to diesel-powered cars than people living in other parts of Denmark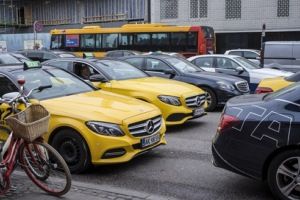 Yesterday, Copenhagen Mayor Frank Jensen released ambitious plans to restrict the number of diesel cars in the city's environmental zones, even going as far as introducing a ban on new ones from January 2019.
He may have his work cut out, as recently released figures from the national statistics keeper Danmarks Statistik reveal that people living in Copenhagen are rather fond of their diesel-powered vehicles – so much so that the number of diesel cars owned is almost 2 percentage points higher than the national average.
Higher NOx emissions
Copenhagen's vehicle fleet consists of 168,039 private cars and trucks. Of these, 68,191 (or 40.6 percent) are diesel-powered.
In comparison, figures for the entire country show that only 38.7 percent of the vehicle fleet is diesel-powered.
Cars registered in 2017 emit on average 44.6 milligrams of NOx per kilometre driven. That is 120 percent more than petrol-driven cars, which on average emit 20.2 milligrams.
On the other hand, petrol-driven cars emit 5 percent more CO2 than diesel ones.