News
Fishing is now a nice little earner for Danish trawlermen
---
This article is more than 6 years old.
Fishing quotas have proved to be extremely good business for Denmark's fishing industry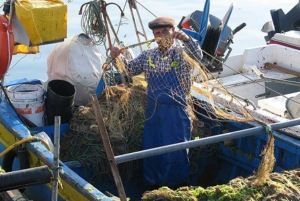 The profits of the Danish fishing industry have more than doubled over a three-year period, a report from the EU Commission reveals.
In 2012, fishermen earned 379 million kroner in profits, and by the end of 2015, this amount had risen to 789 million kroner, DR Nyheder reports.
In percentage terms this equates to a profit of around 23 percent of total earnings – a lot higher than in most other industries.
Out of the doldrums
The fishing industry has moved on from the crisis years when it often made a loss. The main reason for the upturn seems to be the new fishing quotas system introduced ten years ago.
This made it possible for fishermen to buy and sell quotas to each other and resulted in far fewer fishermen and trawlers. It also made the industry much more economically sound.
A resource tax
Now, a number of experts are suggesting a new tax.
Poul Degnbol, a professor attached to Aalborg University, feels that fish should be treated like any other natural resource when it comes to being taxed. Oil and gas from the North Sea is subject to taxation, but the fishing quotas are given to the fishermen free by the government.
"What's they've done with the fishing industry would equate to giving the oil away and not taxing anything," argued Degnbol.
The money that such a tax might raise should be used to offset the expenses of the state controlling and administering the fishing quota system.
Esben Sverdrup-Jensen, the head of the trade organisation for Danish fishermen, does not disagree. "We're looking constructively at the idea of a tax on profits and would be very willing to talk about it with regard to the system we have in Denmark."
Sounding a cautionary note
However, Sverdrup-Jensen worries that a new tax could have negative consequences for investment.
Another problem is the fact that the profits have not been divided evenly across the board.
A great many small coastal fishermen are still fighting for their lives while the large quota owners make a lot of money. Because of this, Degnbol feels the smaller fishermen should be exempt from any new tax.