News
Denmark among top EU nations for gender equality
---
This article is more than 6 years old.
Danes rank second in new Gender Equality Index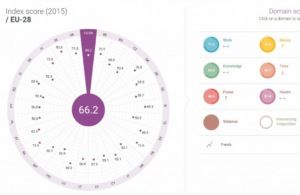 The Nordic nations have long been recognised as trailblazers when it comes to gender equality, and according to the latest Gender Equality Index, that trend looks set to continue.
Denmark ranks second in the EU just behind leaders Sweden and ahead of third-placed Finland.
"Sweden and Denmark have been the most gender-equal societies throughout the 10-year period of 2005 to 2015, and both member states have slightly improved their scores: Sweden to 82.6 points and Denmark to 76.8 points," the report (here in English) found.
READ MORE: Same-sex siblings less likely to make gender-stereotyped education choices – Danish study
Tears of Athena
The index is based on scores in six categories – Work, Money, Knowledge, Time, Power and Health – with Denmark placing first for 'Knowledge', second for 'Work' and third for 'Time'. Denmark also ranked fourth for 'Power' and fifth for 'Money', but struggled somewhat for 'Health', ranking tenth.
The Netherlands and France completed the top five on the index, followed by the UK, Belgium, Ireland, Luxembourg and Slovenia.
Greece finished rock bottom of the index with a score of 50.0, followed by Hungary, Romania, Slovakia and Croatia.
Overall, gender equality in the EU is improving, although it is moving at a slow pace.