News
HPV vaccine extremely effective in the long term, new study shows
---
This article is more than 6 years old.
Anyone having doubts about whether to be vaccinated against HPV should take note of these new statistics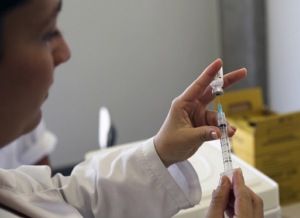 Human Papillomavirus (HPV) is a common sexually-transmitted infection that can cause cervical cancer and every year, 375 Danish women die from this disease. Fortunately, vaccination is freely available and new figures show that the vaccine works.
A new study carried out by the Danish cancer society, Kræftens Bekæmpelse, has followed a group of more than 2,000 women from Denmark, Iceland, Norway and Sweden who were given the vaccination before it was approved. The results show that it is still effective – ten to twelve years after first being administered.
None of the vaccinated women show signs of pre-cancerous cervical lesions or cervical cancer related to the four types of HPV that the vaccine protects against.
READ ALSO: Side-effects stories affecting HPV vaccination numbers
A message to doubters
The leader of the research, Susanne Krüger Kjær, is extremely happy with the results. "This is the longest follow-up period we have in relation to the HPV vaccine, and these women were vaccinated around four years before the vaccine was made readily available."
"It is also a very encouraging message to those who subsequently chose to have themselves or their children vaccinated," she added.