News
News in Brief: Workmen find child's skeleton in Glostrup
---
This article is more than 6 years old.
In other stories, teen is shot dead, plane crash kills two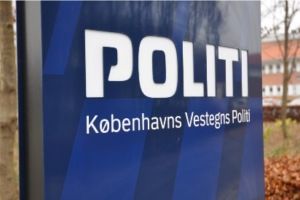 Police in Copenhagen are appealing for information after the discovery of the body of a small child buried in a recreative area near a block of flats at Brinken in Glostrup. "We can confirm that the skeleton is that of a child," Søren Uhre from Vestegns Politi told TV2 Nyheder.
Preliminary investigations indicated that the child had been dead for some time. Workers at a building site nearby made the macabre discovery when one of them saw what appeared to be a red jacket or sweater sticking up out of the ground.
Police are asking anyone to come forward who knows about a missing child or who can contribute with any other information. "We still don't have any idea how long the body has been buried, what sex the child is or how it ended up here," said Ole Nielsen, who is leading the investigation.
---
Sixteen-year-old shot dead in Østerbro
Police are investigating the fatal shooting of a sixteen-year-old boy at around 21:05 last night. The boy's body was found in the courtyard behind Ragnhildgade 48 in Østerbro, reports Politiken. However, the police have indicated on Twitter that it is not being treating it as a gang-related episode. The boy was declared dead by a doctor in an ambulance sent to the scene. "At the moment, we can't pinpoint who was responsible for the shooting," said deputy police inspector Jens Møller Jensen. Police are appealing for witnesses or any one with any information to come forward, as well as the friends the sixteen-year-old was with on Monday night.
Two killed in plane crash near Holbæk
Yesterday evening just after 17:00, an ultralight aircraft crashed in a field at Audebo near Holbæk. A 56-year-old man from Jylling and a 61-year-old man from Hørsholm were killed in the crash, reports TV2 Nyheder. The aircraft took off from Rosilde airport at 16:50 and the crash was reported to Midt- og Vestsjællands Politi at 17:18. A technical investigation is being carried out to determine the full circumstances of the crash but up to now, the cause remains unknown.