News
Copenhagen unions call for 30-hour week for municipal workers
---
This article is more than 6 years old.
Experience from Sweden points to benefits of shorter working week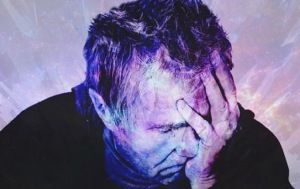 Eight of the unions representing Copenhagen Municipality employees want a pilot project set up to try out a 30-hour working week.
The unions claim this would prevent many employees developing stress, cut absences due to sickness, and help people balance their work and family lives better, reports DR Nyheder.
"We know from a trial in Sweden that a 30-hour week helped both employees and the institutions to cope better with the pressure of work," said Henriette Brockdorff, the head of BUPL, the union representing pedagogues in Copenhagen.
As well as the pedagogues, the eight unions represent health and social assistants, social workers, teachers, office personnel, kitchen employees and cleaners.
Unrealistic productivity demands
Brockdorff agrees that the present 37-hour week is already rather short by international standards, but contends that the pressure on workers these days is extreme due to overly-high productivity demands.
As well as a shorter working week, the unions also want workers to be compensated salary-wise. That would mean an increase in costs of around 20 percent, so the unions would like to see Copenhagen Municipality setting aside 12 million kroner for the project.
Weiss prefers the Danish model
However, the group chair for Socialdemokratiet at Copenhagen Municipality, Lars Weiss, rejects this idea.
"We have a 'Danish model' through which agreements are made on salaries and employment conditions every second year, and I'm not going to start negotiating on these matters in the run-up to a local election."
Weiss also said that calculations made by the municipality's finance department suggest that a 30-hour working week would cost 3.6 billion kroner per annum.
"This would severely impact our service levels. We would see higher numbers in school classes and kindergartens, and that would put even more pressure on the employees."
Swedish results inconclusive
Alternativet, Enhedslisten and SF have all indicated they would be in favour of a 30-hour week, although the latter two parties would like to see it phased in gradually.
However, the Swedish experience was not all positive, reports Finans.dk and Berlingske.
In 2014, Gothenburg experimented with a six-hour day at one of the municipality's care homes, which resulted in fewer sick days, increased productivity and happier nursing staff. Toyota in Gothenburg also tried a 30-hour week in 2002 with a resultant increase in productivity of 20 percent.
On the other hand, a more recent experiment at a care home in the Swedish city of Umeå resulted in a greater number of absences due to sickness.