News
Political majority want to set up haven for unwanted babies
---
This article is more than 6 years old.
Midwife accusation strongly against 'hatch' initiative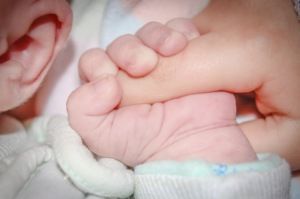 About once a year a newborn baby is found abandoned in Denmark, usually alive, but sometimes not – as in the case of a skeleton of a baby found in Glostrup earlier this week.
Now a political majority in Parliament is in favour of allowing mothers of unwanted babies to be able to deliver them to a so-called baby 'hatch', where the babies will be safe and the mothers remain anonymous.
"There are women who are in an unfortunate situation – and instead of making the crazy decision to throw the baby out in a plastic bag, they will have an option to deliver the baby," Liselott Blixt, the health spokesperson for Dansk Folkeparti (DF), told DR Nyheder.
READ MORE: Danish research: UV-treated milk could boost prematurely born babies
An easy out
Aside from DF, Socialdemokratiet and SF are also in support of the baby hatch trial, which is expected to cost around 2 million kroner to establish and run.
Since 2004, eight live and five dead babies have been found in Denmark abandoned by their mothers.
However, the midwifery association Jordemoderforeningen is strongly against establishing the baby hatch, arguing that it gives desperate mothers an easy way out instead of taking responsibility for their baby.
In Germany baby hatches have existed since 2000 and there are about 100 hatches spread across the country. About 500 infants have been delivered to the hatches.