News
People increasingly prefer to die at home, study shows
---
This article is more than 6 years old.
Danes want to die in familiar surroundings rather than in an impersonal hospital bed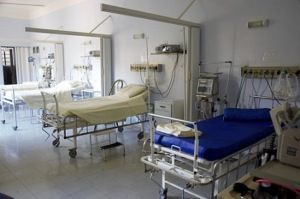 Figures revealed in Momentum, the newsletter sent out by Kommunernes Landsforening, the umbrella organisation for municipalities, show that the number of Danes dying in hospital or a hospice over the last 35 years has fallen from 54 to 43 percent.
More specifically, the figure for people dying at home, in an old peoples' home, or other place outside hospital, was 57 percent in 2016, reports Kristeligt Dagblad.
READ ALSO: Elderly's hope for a homely death rarely respected
Experts feel that the health system and the municipalities can do a lot more to assist people with a dignified death in familiar surroundings.
With a cat at their feet
Birgit Fur, a hospital chaplain at Kolding Sygehus and priest at Brændkjærkirken, Kolding Syd, thinks that the wish to die at home has a lot to do with the idea of "dying like a person who is liked and appreciated rather than as a patient."
When the end comes, the surroundings are very important to many dying people.
"At home, they have pictures on the wall, a cat at their feet and people coming and going and cooking for them," she says.
However, Fur admits that "what can make people wary of dying at home is the fear of pain during their last hours and in this case, dying people often feel that they will be better off in hospital than they would be at home."