News
Business and Trade News in Brief: Rescue package for Danish postal service to cost 6,000 jobs
---
This article is more than 6 years old.
In other news, a large Danish delegation has embarked to the US today where it hopes to whip up trade opportunities and support for the Paris Climate Deal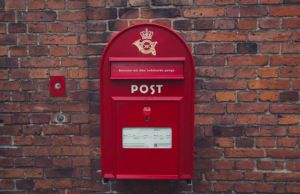 The Danish and Swedish governments as co-owners of the pan-Scandinavian postal service PostNord have agreed on a deal to rescue Post Danmark, the Danish postal service, which for so long has been bleeding money.
The shake-up will see the PostNord subsidiary switch to delivering post and parcels together, and the partners believe the enterprise could become profitable by 2020.
Post Danmark has been in the red every year since 2012.
A hefty cost
However, it will cost 3.85 billion kroner, they estimate – primarily in future losses from 2017-19.
The Danish government will take care of redundancy settlements worth an estimated 1.15 billion kroner as approximately 4,000 out of Post Danmark's 10,000 employees will lose their jobs, of which 1,500 long-serving staff will be significantly compensated.
However, the Swedish state will inject 309 million kroner – nearly twice as much capital as the Danes.
---
Energy delegation visiting the US
The energy and climate minister, Lars Christian Lilleholt, has today embarked on a five-day delegation mission to the US that will involve the minister and representatives of Danish industry in visiting Boston, New York and Washington DC. As well as opening  doors for Danish energy tech in the US market – primarily in the areas of district heating and wind – the minister will address the US Congress and voice his support for the Paris Climate Agreement that President Donald Trump so vehemently opposes. The trip is expected to be followed next year by return visits paid by Ryan Zinke, the secretary of the interior, and Rick Perry, the energy secretary. The delegation includes reps from Grundfos, Danfoss, MHI Vestas Offshore Wind, Ramboll, Copenhagen Offshore Partners, Ørsted (formerly Dong Energy) and Siemens Gamesa Renewable Energy.
Denmark chosen over Norway
It came down to a choice between Denmark and Norway, and in the end Red Arrow Entertainment Group has decided to regroup its Scandinavian production activities into Snowman Productions Denmark (SPD). The Norwegian subsidiary will accordingly cease operations in early 2018, after which SPD will continue in Norway with local partners. Red Arrow's Snowman subsidiaries produce entertainment and social experiment TV show formats
Chamber of commerce takes big step
The Danish Chamber of Commerce has become a member of the International Certificate of Origin Accreditation Chain. It joins 523 chambers from 21 countries that can issue the certificates. The chamber believes the membership will enable it to further expand global business relationships and to attract more and retain customers.
Honour for Danish professor in China
A new research institute recently opened in the Chinese capital has been named after Lars Bolund, an Aarhus University professor attached to genetic research company Beijing Genomics Institute. The Lars Bolund Institute of Regenerative Medicine is expected to encourage even more Chinese students to study at Bolund's Department of Biomedicine in the future.
Thrice weekly service from Beijing starting in March
From 27 March 2018, Beijing Capital Airlines will start offering direct flights to Beijing three times a week. And then from the end of May, it will start offering the same service to and from Helsinki.