News
Computer system could kill rather than cure, doctors warn
---
This article is more than 6 years old.
Serious errors have been discovered in replies given by the cognitive cancer computer system in Copenhagen's Rigshospital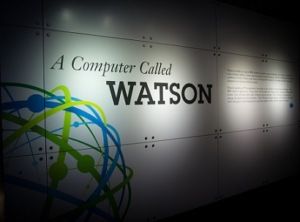 Cancer departments at 50 hospitals in 13 different countries are at present using 'Watson', a cognitive intelligence computer program devised by IBM and named after its inventor.
However, Leif Panduro Jensen, the head of the Finsencentret cancer department at Copenhagen's Rigshospital, has experienced alarming results. The advice, if followed, might end up killing the patient instead of curing them, reports Ingeniøren.
"For example, we've seen Watson suggest a treatment with drugs that the patient should never be given again because they would be fatal," said Jensen.
Not nearly good enough yet
A recent evaluation test involving 31 patients produced a result of which at least one-third of the suggested treatments were completely wrong. This has led to Finsencentret suspending its co-operation with IBM in the area, but others in the hospital sector are continuing with the system.
"Ultimately, I'm totally convinced that Watson – or a similar AI system – represents the future in this field, but we're nowhere near the stage when they can help us choose treatments at a very high level of specialisation."
"Watson's strength lies in searching documentation and helping to find background information for doctors and it's really good at that," said Lars Kai Hansen, a researcher from DTU Compute, who has worked with artificial intelligence for 30 years. "However, as soon as it has to look in patients' files and come up with suggestions, it is less good."
Too American
Another problem is that Watson is too influenced by the American way of doing things when it comes to cancer treatment, points out the DTU researcher. Watson draws on experience from all over the world when it comes to suggesting treatments, but its experience with patients is based solely on the Memorial Sloan Kettering cancer centre in New York.
"We did suggest that IBM gave Watson continuous access to the newest European methods and then test the system again. But that didn't seem to fit in with their development plans at the time," said Jensen.