Things to do
CPH POST's top three picks at the Copenhagen Blues Festival
---
This article is more than 6 years old.
Don't miss Ida Bang and the Blue Tears, The Duke Robillard Band and EB Davis and the Super Band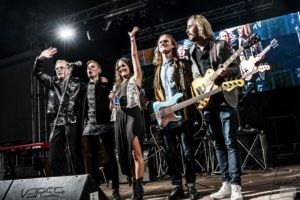 Keep your ears open for sultry tones drifting through the city as the 17th annual Copenhagen Blues Festival ushers in the impending autumn melancholy.
Among the concerts to look out for are a tasty trio in Frederiksberg.
Legenday US bluesmen Duke Robillard (Oct 26, 20:00) and EB Davis (Oct 27, 20:00) will be in action at Bartof Station, while Ida Bang & the Blue Tears (Oct 28, 20:00) are playing at KU.BE.
The Duke Robillard Band
Oct 26, 20:00; Bartof Station, Solbjergvej 3, Frederiksberg; 250kr
This American singer, songwriter, producer and musician is an icon in the blues community, deemed "one of the great players" by BB King. Often compared to Bob Dylan, Dr John and Jimmy Witherspoon, this soloist force is the essence of jazz, swing, R&B, and blues music combined, known particularly as one of the finest guitarists in the history of the genres. The artist has done everything from winning several Grammy nominations to becoming the band leader of the Fabulous Thunderbirds, and he is a must-see for a blues artist whose originality has lasted the ages.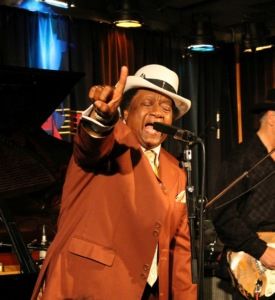 EB Davis and the Super Band
Oct 27, 20:00; Bartof Station, Solbjergvej 3, Frederiksberg; 230kr
This group harnesses the heart of classic blues with soulful vocals and a full band of piano, guitar, bass, drums and sax. Davis has been inspired by and played with musical greats BB King and Isaac Hayes, and his music also reflects his gospel roots. Davis has played all over the world for decades, spending much of his time in a German-American blues band in Berlin, earning titles such as 'The Ambassador of Blues' and 'best R&B singer in Europe'.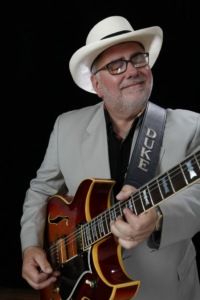 Ida Bang and the Blue Tears
Oct 28, 20:00; KU.BE, Dirch Passers Allé 4, Frederiksberg; 200kr
Based in Stockholm, this band is considered a truly refreshing addition to the blues scene as they combine roots with crisp modern rhythms. Ida Bang's strong and sincere vocals are backed by an innovative quartet with hints of rock reminiscent of the Black Keys infused with soul. The group is well respected in the blues community for their ability to encompass different genres, adding a much needed boost of life and youth to blues music, earning the band the title of "the rising stars of blues".