News
Danish organic food producers look to German catering market
---
This article is more than 6 years old.
There is a lot of export potential south of the Danish border for organic food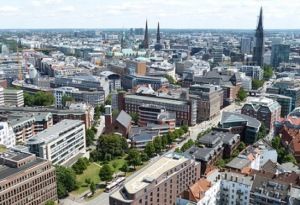 According to statistics released by the ministry of farming and the environment in Germany's North Rhine-Westphalia region, organic food makes up only 0.5 percent of the total served in the catering industry.
Twelve Danish organic food companies have got together with the Danish agricultural and food council, Landbrug & Fødevarer, on an export drive in Hamburg to try and change this.
READ ALSO: Lots of untapped export potential in German market, claims industry organisation
"We can see great potential in exporting more Danish organic food to the German catering industry market," said Landbrug & Fødevarer's marketing consultant Sarah Fuglsig.
"If the limited market share that it has today reaches anywhere near the level of the organic sector in the German retail market, we are talking about anything up to 3.6 billion euros,"
Making use of the Biostadts
The initiative is being launched in Hamburg, which last December became part of the so-called Biostadt (bio cities) network in Germany. This network of cities was founded in 2010 and works to promote organic production and consumption.
"In a Biostadt, political initiatives are taken to increase the share of organic food in public kitchens, such as kindergartens, schools, works canteens and catering for municipal functions," said Fuglsig.
"Because of its size, Hamburg can set its own organic standards and goals in public institutions, so that's one of the reasons that we've chosen to meet here."
In Hamburg, the Danish companies – spanning areas as diverse as meat, cheese, vegetables, juice snacks and ice cream – will meet representatives from German wholesalers and catering establishments.