News
Minister drops laptop checks at exams following deluge of criticism
---
This article is more than 6 years old.
Proposal proves too invasive for the Danes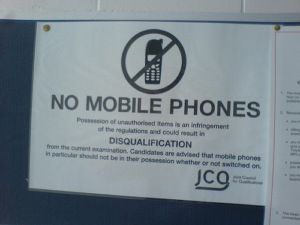 The education minister, Merete Riisager, has backtracked on her idea of schools checking student laptops in the hunt for exam cheats following intense criticism.
Riisager says her u-turn comes in response to a hefty backlash from a number of experts and politicians.
"It should persist that the students have a right to a private life and no-one should be going through their holiday photos. When the Institute of Human Rights, the students and a number of parties condemn the proposal, I need to listen to them."
READ MORE: Government wants to curb cheating by checking student laptops
Too overreaching
The story hit the news last week when Information newspaper revealed the new proposal – which included the schools being able to monitor student laptops, social media accounts, search histories and log files in order to snare prospective exam cheaters.
However, the initiative was lambasted by a number of organisations and politicians for going too far.
Among those critical of the proposal were the public school student association, Danske Gymnasieelevers Sammenslutning, and Anni Mathiesen, Venstre party's spokesperson for education, who referred to the move as "punishing thousands of young students with this proposal in order to catch a few".