News
Government teaming up with DF on organic initiative
---
This article is more than 6 years old.
Denmark's organic farmland expected to increase by 19 percent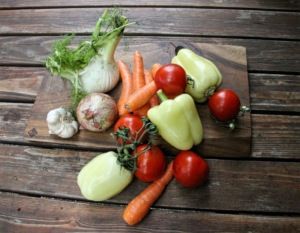 The government has teamed up with Dansk Folkeparti to set aside 315 million kroner to accommodate the increase in farmers who have applied for funding to convert to organic.
According to the Environment and Food Ministry, close to 1,000 farmers have applied for funding to gear their farmland towards producing organic goods – or expand their already organic croplands. The move means Denmark's overall proportion of organic farmland is expected to grow by about 19 percent.
"Organic food is storming ahead in the supermarkets, canteens, restaurants and export markets. It's a clear signal that organic produce has developed into a very strong sector with great commercial potential," said the environment and food minister, Esben Lunde Larsen.
"The development is driven by Danish demand and it is invigorating that so many farmers are prepared to produce more organic wares."
READ MORE: Danes increasingly acquiring a taste for organic food
Organic rise
Larsen said that Denmark faces the most significant organic shift in the agriculture sector since the end of the 1990s. However, the immense popularity will most probably lead to delays in processing times, he lamented.
The sale of organic produce in Danish supermarkets and shops increased by 14 percent from 2015 to 2016, and it rose by 21 percent in canteens, hotels and restaurants during the same period.
Danish exports of organic wares rose by 13 percent between 2014 and 2015.