News
Danish connection unearthed in latest tax haven leak
---
This article is more than 6 years old.
Some 140 names and companies linked to 'Paradise Papers'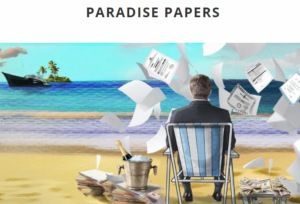 Earlier this year the 'Panama Papers' leak sent shockwaves across the world as it was unveiled that scores of high-profile Scandinavian companies, including Jyske Bank and Nordea, had links to the Panamanian tax solutions firm Mossack Fonseca.
Now, the 'Paradise Papers' leak, consisting of millions of documents leaked from the Appleby law firm in Bermuda, includes the names of around 140 Danish companies and individuals who have been customers of the bank since 1950.
The high-profile names linked to the Paradise Papers includes Queen Elizabeth II, the musicians Madonna and Bono, members of the Trump administration, three former Canadian prime ministers, and the co-founder of Microsoft, Paul Allen.
READ MORE: Danish banks linked to Panama papers
No tolerance policy
The leak also includes customers of Appleby who have held an account with the bank at some point since 1950, and some are no longer alive.
Following the Panama Papers leak, the Danish tax authority SKAT pledged to meticulously go after any Danes involved in any wrongdoings – merely having a company in a tax haven is not illegal in itself – and that policy extends to this latest leak as well.
"I am indignant at the lengths some people go to hide their money – either because it stems from crime or due to tax evasion," the tax minister, Karsten Lauritzen, told DR Nyheder.
"But I'm pleased we are only talking about 140 Danes over a period that stretches from 1950 to 2016."
The Paradise Papers documents were initially leaked to the German newspaper Süddeutsche Zeitung and then shared with the international consortium for investigative journalism, ICIJ, of which DR is a member.