News
Get ready for the crazy train: Ozzy Osbourne coming to Denmark
---
This article is more than 6 years old.
Irish legends U2 also confirm Danish date for 2018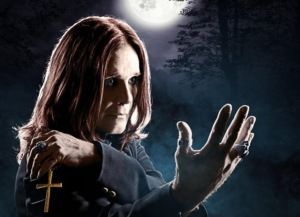 It's official! The legendary rocker Ozzy Osbourne will be back in Denmark next year to headline the immensely popular Copenhell rock and heavy metal music festival.
The Prince of Darkness rocked the socks off Copenhell as part of the Black Sabbath farewell tour in 2016, but now he's making a comeback with his long-time guitarist Zakk Wylde.
The 68-year-old has dazzled rock fans for generations with hits such as 'Crazy Train', 'I Don't Know', 'No More Tears', 'Mr Crowley', 'Perry Mason' and 'Mama, I'm Coming Home'.
Copenhell 2018 will take place from June 21-23 at Refshaleøen. Among the acts already confirmed are Helloween, Nightwish, Parkway Drive, Kreator, Exodus, Sodom, Arch Enemy, Asking Alexandria, While She Sleeps, Alestorm, Enslave, Orm, Bersærk, Zeal & Ardor and Igorr.
Tickets for the festival go on sale on Thursday 9 November at 10:00 on Ticketmaster.dk.
READ MORE: Roskilde Festival unveils Bruno Mars as first big name for 2018
You too U2?
In related news, Irish rock legends U2 are returning to Denmark for the first time in eight years.
The band revealed they will perform in Denmark next year sometime as part of their Experience + Innocence Tour.
The date and location of their gig in Denmark has yet to be revealed, but it will be Bono, The Edge and company's only stop in Scandinavia.