News
University increasingly seen as the best way forward in life
---
This article is more than 6 years old.
Young people are turning their backs on technical schools in favour of universities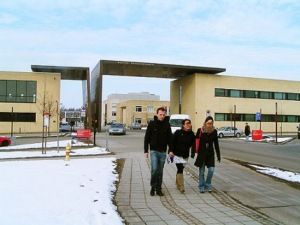 Danish companies could be facing an increasing shortage of home-grown industrial workers, a new analysis carried out by DI Business reveals.
READ ALSO: Record number of students admitted to university
Almost half the current generation of 18-year-olds want to go to university instead of taking a more vocational education at a technical school. In 1980, the figure was only 12 percent.
A serious imbalance
"There's a great imbalance in the education system as far too few young people are going to a technical school after finishing their basic schooling," noted Charlotte Rønhof, the deputy head of the confederation of Danish industry, Dansk Industri (DI).
"The road to university has become the major way forward for young people in the same way that an upper-secondary school education has."
Through educational policies over the years, previous governments had set a target of 25 percent for the numbers going to university, and that goal has now been reached.
A lot of drop-outs
However, the percentage does not reflect the number of people who qualify, as there is a high drop-out rate at universities. In 1980, 5.6 percent of those who started a university course didn't finish it, and that figure had risen to 13 percent in 2005.
"We would urge universities to impose tougher admission criteria so that we avoid taking in young people without the prerequisite academic abilities with the subsequent dropping-out levels that follow," added Rønhof.