News
Copenhagen to host massive creative startup competition
---
This article is more than 6 years old.
Over 100 startups vying to triumph at 2017 Creative Business Cup Global Finals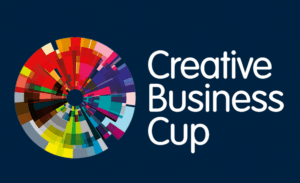 Next week, hundreds of creative startups will descend upon Copenhagen to compete at the 2017 Creative Business Cup Global Finals.
The competition aims to connect the brightest minds of the startup community with potential investors in the global market, while offering networking platforms with industry experts.
"Creative Business Cup is much more than just a competition – it is a global year-round initiative that empowers entrepreneurs in the creative industries, helping them grow their business ideas, connecting them to investors and the global markets, and strengthening their innovative capabilities to the benefit of industry and society," Craetive Business Cup describes itself on its website.
READ MORE: Startup Community: Learn how investors think
Startups galore
Among the key speakers and jury members at the event are Nadya Tolokonnikova from Pussy Riot, Ink Magazine's features editor Diana Ransom and Integrate CEO Jeremy Bloom.
The event will be held from November 15-16 – at Hotel Scandic Copenhagen on the first day and then at City Hall on day two. Read more about the Creative Business Cup here.