News
Denmark bracing itself for COP23 action in Bonn
---
This article is more than 6 years old.
The climate minister, Lars Christian Lilleholt, is ready to fight for the Paris Agreement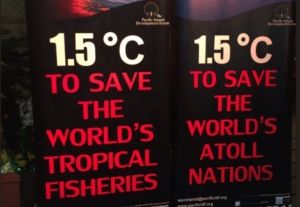 With the climate conference COP23 kicking off in Bonn, Germany yesterday, the Danish government is motivated to ensure that the Paris Agreement continues to be implemented.
The climate minister, Lars Christian Lilleholt, will be at hand to help push for a positive accord in the wake of the US withdrawal by the Trump administration.
"Denmark and the rest of the world needs to show their full and unequivocal support for the Paris Agreement at this climate conference," said Lilleholt.
"It needs to be clear that the world still completely supports the agreement – and that the green transition will not be stopped."
READ MORE: Denmark among first EU nations to sign Paris climate deal
Fulfilling promises
Despite the Paris Agreement being signed in 2015 and coming into effect last year, large portions of the agreement have yet to be negotiated and implemented – including the rules and guidelines that aim to keep track of how far the world is from reaching the targets of the Paris Agreement.
Aside from ongoing negotiations, COP23 will focus on specific action and engaging non-state players more through the 'Global Climate Action Agenda', a platform for voluntary climate action by private companies, cities and civil societies.
"Denmark is working hard to increase the climate efforts within and outside the country's borders. That's including via our energy co-operations with growth economies like China, Mexico and South Africa, as well as our export partnerships with the US," said Lilleholt.
"It is international relations such as these that are critical in the battle for a better climate, and it is these contacts we must cultivate and develop at COP23."
Last month, Nicaragua signed the Paris Agreement, leaving the US and Syria as the only two nations in the world to have not signed the accord. Denmark was among the first countries to sign the climate agreement.