News
Salman Rushdie making return to Denmark
---
This article is more than 6 years old.
Controversial author to participate in the Heartland Festival in Funen next summer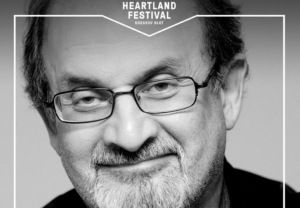 The award-winning author Salman Rushdie is returning to Funen next year to headline the Heartland Festival.
The controversial British-Indian author will be the star attraction on the talks program of the culture festival, which also offers music, art and food at a venue encompassing Egeskov Castle just south of Odense.
"Through the years, Salman Rushdie has tackled a number of highly-controversial political subjects. He broke through with 'Midnight's Children' in 1981 and became world famous in 1988 with the 'The Satanic Verses', which led to Iran issuing a fatwa against him," the Heartland Festival wrote.
"The author is participating in Heartland Festival 2018 in connection with the recent release of his new novel 'The Golden House', which takes a critical look at the current situation in the US and the Western World."
READ MORE: Chance to make amends as one of Andersen's children
A return to Funen
Rushdie, who was knighted by the British queen in 2007 and lives in New York, last visited Odense in 2014 to receive the Hans Christian Andersen literature prize.
The Heartland Festival will run from May 31 to June 2. Check out what the festival is all about in the video below.
Tickets to the festival are already on sale and can be purchased here.