News
New scheme unveiled to plant a tree – and save money in taxes
---
This article is more than 6 years old.
Danes will soon be able to support 'people's forests' in a bid to aid the environment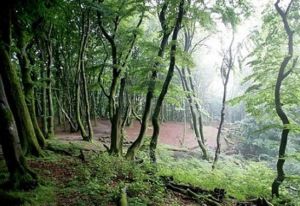 Companies and private individuals in Denmark can soon become part of a scheme designed to ensure clean drinking water supplies, provide cleaner air and provide more nature for people to enjoy in their leisure time.
The scheme is called folkeskove ('people's forests'), and it is being run by the Growing Tree Network Foundation in connection with the Danish state, reports TV2 Nyheder. The foundation's original idea was to plant 1 million trees in Denmark during a three-year period.
Investing in social responsibility
"A number of companies have asked whether it is possible to donate money to state-owned forests as part of their business plan and their commitment to social responsibility," said the food and environment minister, Esben Lunde Larsen.
"Now we have made it possible for them to do so."
People can support the project with 20 kroner per tree and the money will be added to funds already earmarked for establishing new forests and planting new ones.
A tax rebate in exchange
The first 'people's forests' will be planted in Greve, Oksbøl, Favrskov and True and take place in close collaboration with municipalities and waterworks.
The donations are made though the foundation and can trigger a tax rebate of up to 15,600 kroner.