News
Sale of Danish summerhouses to Germans increasing dramatically
---
This article is more than 6 years old.
Danes seem fairly relaxed about the idea of selling their summerhouses to foreigners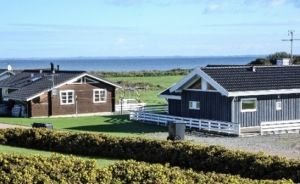 Although Danish law intentionally makes it difficult for foreigners to buy summerhouses, the number sold to German clients has tripled in only three years. Now they are buying almost as many as the Norwegians, reports BT.
READ ALSO: Increasing numbers of foreigners circumventing prohibitions and buying summer homes in Denmark
The Danish connection
"It seems that the Germans have realised if they can prove a connection to Denmark – perhaps through taking a lot of holidays here – then that is enough to obtain permission to buy a summerhouse," said Mads Ellegaard from the estate agents chain Home.
Internal statistics compiled for the Danish Ministry of Justice reveal that Germans were granted 92 dispensations to buy in 2016, and over the same period 23 applications were turned down. In contrast, in 2014 only 27 potential buyers from Germany were given a dispensation.
It works both ways
Back in 2013, it was estimated by Udvandrerne.dk that at least 50,000 Danes owned summerhouses abroad. On the whole they seem positive about the idea of foreigners being allowed to buy summerhouses in Denmark.
A YouGov/Home poll in July this year revealed that 66 percent of Danes thought that EU citizens should be allowed to buy whilst 23 percent said no.
"That indicates that a large majority of Danes think the rules should work both ways," explained Ellegaard.
The most popular areas for German purchasers are on the west coast of Jutland and the border region between the two countries.