News
Burglary figures down in Denmark generally, but up in North Zealand
---
This article is more than 6 years old.
Private home break-ins have become a lot less frequent, but there are exceptions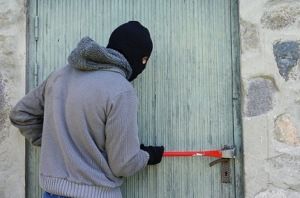 Thieves are especially fond of North Zealand, if figures from Denmark's national statistics keeper Danmarks Statistik are to be believed.
Since 2009, burglaries in Denmark as a whole have fallen by 40 percent. However in 14 municipalities the trend has been the complete opposite, reports DR Nyheder.
READ ALSO: Rape and offences involving violence up, but crime rates in Denmark generally falling
Furesø, Allerød and Hørsholm municipalities have all seen a 20 percent rise in the number of break-ins over the same period.
Going for gold
It is perhaps unsurprising that the North Zealand area is being targeted because the thieves know this is the most prosperous part of the country.
"Thieves are attracted to places where there is the greatest concentration of valuables. It also shows that they are professional and organised," said Inspector Lau Thygesen of Nordsjællands Politi.
Typically, things that are easy to sell are taken, such as gold or cash. The thieves also usuallycome from abroad, which makes the job of the police more difficult.
"When we don't have any evidence of previous form, DNA or fingerprints, it's hard to identify the culprits. Even if we do find traces at the crime scene, we don't have anything to compare them with," said Thygesen.
More cameras in public places
The inspector would like to see more emphasis on security. "The police can't solve this problem alone so we could, for example, have stricter requirements for surveillance and alarm systems when we build new houses – in the same way we do for energy consumption," added Thygesen.
Morten Slotved, the mayor of Hørsholm, is prepared to go one step further. He would like to see municipal money spent on hiring private security guards. They could be stationed in places where people are typically spotted creating insecurity.
"For example, Kokkedal Station. If you look at the people who commit burglary, I think in many cases it is a consequence of drug addiction," said Slotved. "If we can get them to disappear from Hørsholm Municipality, I think there would be fewer break-ins."
He would also like to see more surveillance of public areas – as would Susanne Madsen, the group chairperson at Furesø Municipality.
"This could be an excellent supplementary measure to prevent break-ins, and we are ready to engage in a dialogue with our citizens regarding this type of solution," said Madsen.