News
Danish pension funds being invested in controversial Colombian mine
---
This article is more than 6 years old.
Local population suffering at the hands of scruple-less mining company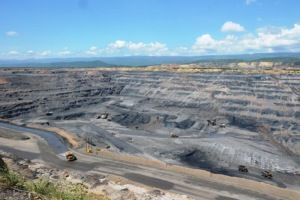 It's been a rough few weeks for the Danish pension firms.
Last month they were criticised for investing in tobacco and Tesla, and now they've come under fire again for investing in shares in the three multinational companies behind the controversial Cerrejon Mine in Colombia.
According to an investigation by P1 Orientering radio, Sampension, Danica Pension, Pension Danmark and Industriens Pension currently own shares worth a total of 273 million kroner in Glencore, BHP Billington and Anglo American.
"It's potentially very problematic that Danish and European pension firms invest in El Cerrejón in Colombia. Primarily because it's an investment in coal – a waning industry that needs to be phased out if we want to save the world's climate," Lars Koch, the deputy secretary general of aid organisation Oxfam IBIS, told DR Nyheder.
"The mine is located in one of Colombia's poorest regions and the native people are the most marginalised group in the country. They've been threatened, persecuted, forcibly removed and killed because of the mine, and their water has been poisoned if not dried out."
READ MORE: Danish heating plants accused of using Colombian 'blood coal'
Influence from the inside
The poor suitability was emphasised by Jakeline Romero, a neighbour to the mine and spokesperson for Fuerza de Mujeres Wayuu – an organisation that represents the Wayuu, a group of indigenous people living in the area. Romero is currently in Denmark raising awareness of the issue.
"The mine pollutes our water and air, and it kills our animals – we see new illnesses among our children, women and elderly. We can no longer drink the water from the river, which has practically become privatised because it runs through the mining area," Romero told DR Nyheder.
"In its international reports, the mine contends it is socially responsible, but that's not true. They force the local population off their land; they lie to us and they fail to give us the most minimal of rights."
Some of the Danish pension firms defended their shareholdings in the mine by contending they can influence the behaviour of the mine through dialogue that way. In short, they contend they can make more of a difference as an active and critical investor than they could as an outsider.
Glencore, BHP Billington and Anglo American have rejected any notion of wrongdoing, arguing that the plight of the indigenous people in the area has been brought on by a cocktail of poverty, drought, armed conflict and a weak government in Colombia.