News
Danish resolution on combating torture adopted by UN General Assembly
---
This article is more than 6 years old.
For many years now, Denmark has been in the forefront when it comes to human rights and trying to stamp out torture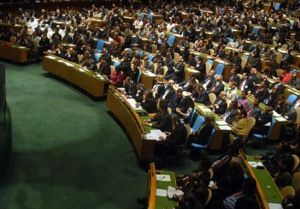 On Thursday last week Denmark once again took the lead in the global fight against torture.
A Danish general resolution was adopted by the 193 countries comprising the UN General Assembly. This is especially important as there are still a number of countries that have not yet ratified the UN convention against torture and even fewer that have signed the additional protocol.
Denmark's initiative in this area is part of the campaign to promote the country's candidacy for a place on the UN Human Rights Council from 2019-2021. Here, Denmark is committing to serve on the council to promote the values of 'dignity, dialogue and development'.
Knowing your legal rights
The Danish resolution focused on a number of issues. One of them is the prevention of torture during arrest and whilst people are being held in custody.
The resolution should ensure that citizens are properly informed of their legal rights in connection with being arrested, and also that the relevant personnel in the police and security forces have been properly appraised of the law in this area.
The resolution also draws attention to the importance of maintaining a properly-functioning judicial system through, for example, fighting corruption, training police personnel and making sure there is proper access to legal representation.
Denmark is planning to submit another resolution to the UN Human Rights Council in Geneva in March 2018.