News
Copenhagen increasingly a city for the rich only
---
This article is more than 6 years old.
The process of gentrification that has already hit cities such as London and New York is now very much in evidence in Copenhagen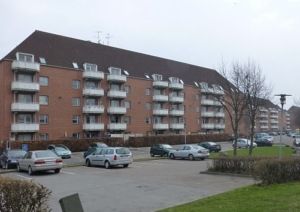 According to a new report from the Danish state housing research institute Statens Byggeforskningsinstitut, when houses and flats become vacant in Copenhagen, the chances are that it will be well-off people who move into them.
The less well-off are gradually being forced out of the city despite the well-meaning promises of politicians regarding 'affordable housing', reports Politiken.
READ ALSO: Danish Parliament passes new rules for property development
"We are creating a Copenhagen where the poorest people are being completely pushed out of the housing market and where those, who despite this are trying to manage, have to live in conditions that today we would consider unacceptable," said Professor Hans Skifter Andersen from the institute.
More sharing, but less fun
The report shows that almost double as many adult Copenhageners shared accommodation in 2015 compared to 2007 because they just can't afford to buy into the newbuilds or existing housing stock on their own.
"What we're seeing is, to a much larger degree than before, a great many low income citizens and families being forced to share living space, toilets and kitchens with others, and it is not necessarily much fun if you are not a student."
A reality gap
Despite 8,300 new dwellings being built in Copenhagen Municipality between 2007 and 2015, only 4 percent of those surveyed felt that their living standards had improved in that time – and that hardly seems to chime with the intentions expressed by local politicians.
"I think politicians imagine that those who move into newbuilds have moved out of other dwellings in town that the less well-off can move into. But that's just not what happens," said Andersen.
"In these cases, the people who move in are also the more wealthy Copenhageners."
A 25 percent solution?
Copenhagen's mayor, Frank Jensen, agrees there is a problem but hopes that the so-called 25 percent rule will help. This gives the municipality the legal right to insist that every fourth new flat built is public housing and cheap to rent.
"The rule is relatively new and so it has not yet had an impact on the housing market," said Jensen.
"However, in the coming years, the 25 percent rule will change things big time, and if it is up to me, over the next 10 years we will see around 10,000 new public housing dwellings in Copenhagen."