News
More money set aside for broadband, but funds distributed unequally
---
This article is more than 6 years old.
People living outside the larger Danish cities often have problems with slow internet speeds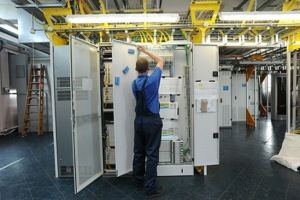 In these days where practically everyone needs to be online for banking – whether it's communication with the municipality or making a doctor's appointment etc – improving internet connectivity and broadband speeds has long been a political priority.
READ ALSO: Danish government to spend 200 million kroner on better broadband
The government and Dansk Folkeparti have now agreed to add an extra 60 million kroner to the existing broadband fund that was established in 2016 so that the amount is now up to 100 million, DR Nyheder reports.
A 'Catch 22' situation
However, in order to get a share of the money, you need to submit an application for approval, and the time-limit for such applications has long since expired.
"There must be some who intended to apply for funds but who now feel cheated because they perhaps thought the chance of obtaining them was very small," said Micheal Jensen, an expert in telecommunications from the consultancy firm Netplan.
Critics have also pointed out that many applicants from outlying areas have been turned down, whilst millions have been given to the Copenhagen area.
"As it looks today, there are 72 applicants for funding and 22 of the addresses are in Copenhagen Municipality. In other words, they are in an area where there ought to be enough existing commercial interests," adds Jensen
Criteria hard to live up to
Budding projects have to fulfil criteria on size, price and the amount of money they can supply themselves. Many of the smaller projects have problems here, and in a number of places, they have already given up because the criteria are too stiff.
"It is a problem that so much money is spent in the capital because it's not there that investment is usually lacking. It's out in the countryside that investment in better broadband is most needed."
Maybe a second chance needed
Jensen also feels that the money ought to be tendered for again in the light of the fact that the fund has been significantly topped up.
But the energy, climate and utilities minister, Lars Christian Lilleholt, argues that the money also benefits people living in cities. "There are also areas in the big towns where internet connectivity is bad today and where you can't get broadband," he said.
"For me, the most important thing is that we roll out as much broadband as possible, and every time we get the chance to find money for it, then I will do all I can to get the money out."