News
No Kiwi help: Denmark seeded third for World Cup draw
---
This article is more than 6 years old.
Danish woe as Peru snatches final second seeding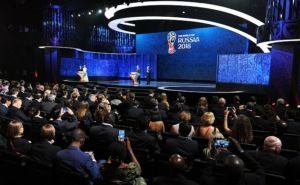 Denmark's hopes for a long run at the 2018 World Cup in Russia took a serious turn for the worse last night.
The Danes needed New Zealand to beat Peru in their playoff to be included among the second seeds for the 2018 World Cup draw on December 1.
But the South Americans qualified for the first time since 1982 by winning 2-0 at home, confirming the Danes would be among the third seeds.
As a third seed, Denmark could draw the likes of Spain, Uruguay and England when the groups are drawn in Moscow on December 1.
A nightmare draw for the Danes could look like Brazil, Spain, Denmark and Japan, whereas perhaps a dream scenario could look like Russia, Peru, Denmark and Panama.
First seeds: Russia (host), Brazil, Belgium, Germany, Poland, Portugal, France, Argentina
Second seeds: Mexico, England, Spain, Uruguay, Colombia, Switzerland, Croatia, Peru
Third seeds: Iran, Costa Rica, Egypt, Senegal, Tunisia, Sweden, Iceland, Denmark
Fourth seeds: Morocco, Panama, Nigeria, Saudi Arabia, South Korea, Japan, Australia, Serbia
There can be a maximum of two European teams in each of the eight groups, and only one team from the parts of the world outside Europe in the same group.