Things to do
Opera Review: This elixir masterfully plucks the heartstrings!
---
This article is more than 6 years old.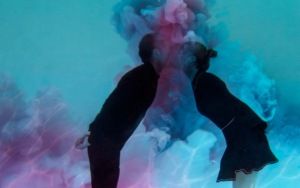 On Tuesday, the Danish National Opera premiered one of Gaetano Donizetti's most renowned operas: 'L'Elisir d'Amore'.
This romantic comedy is often said to be a brilliant first opera to watch as it is packed with rich characters, drama, and humour.
It is a story of a battle of love between a lowly peasant, Nemorino, and a high-ranking military man, Sergeant Belcore, for the heart of a wealthy, rambunctious woman, Adina.
This quest for true love's match is full of magic potions, false engagements and unexpected surprises.
Vigorous vocals
The most notable part of the performance was the vocal strength of the singers portraying the leads Nemorino and Adina.
Although both roles are incredibly challenging, each performer sang flawlessly, their robust volume and vibrata filling the grand Gamle Scene stage with powerful resonance.
Adina's wide range and unwavering strength throughout was nothing less than impressive, sometimes leaving the crowd shaking their heads in disbelief.
Ensemble gained strength as show went on
At first, the energy from the show mainly came from the leads as it is an opera heavily reliant on the main characters.
In the first act, one could feel the ensemble was a bit shy, hanging in the background and not contributing hugely to the overall scene. However, as the show progressed to Act 2, the ensemble gained momentum and injected a huge burst of enthusiasm into the wedding scene and all the shenanigans that followed.
Achievements in acting
This opera can be described in one word: dramatic! Each character is so ridiculous, quirky and spicy. A strength of this rendition was the cast's ability to keep up with the ludicrous and zestful dynamic the show demands.
In particular, the character Adina had a demanding stage presence – her every movement intentional and full of personality.
Modern enhancements
As far as modern twists go, this production was as cutting-edge as it gets. The entire set was designed to resemble the surrounding shopping area of Kongens Nytorv.
It was incredibly realistic with glowing boutique signs, clothing racks, and crowds of people with shopping bags. The set did not change throughout the duration of the production allowing the main focus to be on the acting and music.
This opera is perfect for those who want to enjoy a light-hearted show that is both silly and adorable, energetic and quirky. The  Gamle Scene accomplished a very professional and spunky rendition of this romcom classic.