News
Business News in Brief: Fewer caseworker meetings deemed necessary for jobseekers
---
This article is more than 6 years old.
Job centre rule revision a silver lining for employees of Siemens Gamesa and possibly Vestas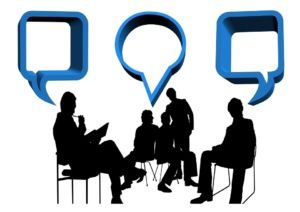 A requirement that unemployed people must meet their caseworker a minimum of ten times at the job centre over an 18-month period has been reduced to six – so just once every three months.
Additionally, recipients of sickness benefits, who were previously obliged to meet every four weeks during their first six months of unemployment, need only do so four times in the first six months.
And jobseekers who have been promised work will no longer need to continue searching for employment ahead of their new job starting.
Critics believe these, and other cost-cutting measures, will end up costing the municipalities, who cited the need to catch up on a backlog of work, in the long run.
---
Polish workers offered incentives to return home
Danish industry is suffering as a result of incentives being offered to Polish workers to return to their homeland, reports Dansk Industri. At Prodan in Randers, one company cited by DI, the number of Polish employees has fallen from 20 to 10 in just eight months, and it is now intending to recruit replacement workers from Romania, Bulgaria and the Czech Republic. There are around 38,000 workers from Poland, a member of the EU since 2004, in Denmark.
READ MORE: Polish workers settling down in Denmark
Vestas shares slide again as company announced Q3 fall in profits
Vestas shares have taken another tumble – this time following the confirmation that its Q3 revenue has fallen from 2.9 to 2.7 billion euros (20.1 billion kroner), knocking its profits down from 309 to 253 million euros. Its shares fell by 19.1 percent – an even worse slide than the 8 percent decrease that followed the news that a proposed Republican tax reform plan could severely hit its earnings in the US.
Siemens Gamesa to cut more jobs in Denmark
Wind turbine manufacturer Siemens Gamesa looks set to lay off another 600 employees in Denmark – this time as part of global cost-saving measures expected to make 6,000 redundant in its Power and Gas Division – a quarter of its worldwide workforce.  The cuts follow the redundancies of 600 workers at a factory in Aalborg in August and 430 at a plant in Silkeborg in February. Siemens Gamesa has just over 6,000 employees in Denmark, and it is unclear where the cuts will be made.