News
'Gorm in 3D' – no not a film, but a reconstruction of the famous Danish king
---
This article is more than 6 years old.
New technology has been pressed into service by archaeologists to shed new light on old bones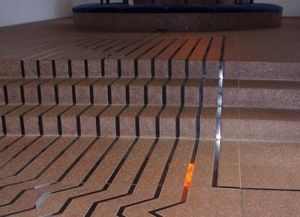 For the first time, modern technology has made it possible for one of the pivotal kings of Denmark, Gorm the Old, to be partially reconstructed – at least in skeletal form.
READ ALSO: Danish queen not related to Gorm the Old
Using a CT scan of the bones buried under Jelling Church carried out in the early 1990s, pathologists from the University of Copenhagen have been able to print them out in actual size using 3D printing, reports Videnskab.dk.
Unsightly growth but not life-threatening
From this, it is possible to examine the skeleton for any signs of sickness or disease that might be visible on the surface of the bones. Marie Louise Jørkov, a postDoc at the department of forensic pathology and anthropology, points out that Gorm had a rather obvious growth on the back of his skull.
"What's slightly odd about the skull is that he had an extremely marked growth on his neck just where it meets the back of his head. It looks like a bird's beak and is really pronounced," added Jørkov.
The medical term for this part of the body is 'protuberantia occipitalis externa' and it is something that everyone has, but in Gorm's case the bone has grown too much. This could be as a result of a strain on the muscles and ligaments attached to the protrusion, so it is rather similar to the process that produces a bunion on the foot.
However, Carsten Reidies Bjarkam from the Department of Biomedicine at Aarhus says that Gorm would not have been seriously inconvenienced by the condition – although he may have had to lie on his side to sleep to avoid discomfort.
More data would be nice
The CT scan of the bones used as the basis of the modelling work took place at the beginning of the 1990s when technology was less advanced than it is now.
For instance, at that time it was only possible to estimate his age as being between 35 and 50 when he died. That is quite a wide period of leeway when we talk of life expectancy in Viking times: 50 would have been relatively old whilst 35 would have been rather young.
In addition, it was not possible to obtain DNA samples in the original examination so there is also an outside chance that the bones are not, in fact, those of Gorm the Old at all.
Jelling Museum often faces the question as to why it doesn't just exhume Gorm again and analyse the bones using the latest technology. However, Gorm has already been buried three times over the last 800 years and the museum says that any plans to dig him up would be a matter between the church and the Royal Family.