News
International News in Brief: Denmark apologises to Ghana for "shameful" slave trade practices
---
This article is more than 6 years old.
Meanwhile, newly-elected local politicians with Turkish roots hail a new dawn for the country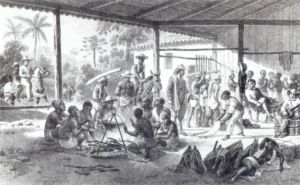 Denmark yesterday apologised to Ghana for its part in the slave trade. Anders Samuelsen, the foreign minister – who is currently visiting Ghana as part of a trade delegation including the queen – said Denmark should be "ashamed of its past".
Denmark had a large presence in the west African country from 1663 up until its decision to sell the sea port of Christiansborg to the British in 1851. From the Danish Gold Coast, it dispatched thousands of slaves to its colonies in the West Indies.
"We share a dark history of slave trade – shameful and unforgivable part of Danish history. Nothing can justify the exploitation of men, women and children in which Denmark took part," he said.
---
Turkish-root candidates grab 40 seats
Some 40 candidates with Turkish roots were elected to office in the local and regional elections on November 21, reports Anadolu Agency. In total, 101 candidates stood for office. One of the new councillors, Turan Akbulut from Höje-Taastrup Municipality, told the agency he wanted to address how a silent minority "are exposed to misperception by the media and society because we cannot express ourselves".
IT pact with India, close says official
Denmark is close to signing a pact with India regarding future IT co-operation, according to Ajay Kumar, an additional secretary at the country's Ministry of Electronics and IT. Speaking on the sidelines of this year's Global Conference on Cyber Space, he told firstpost.com that co-operations with Iran and Mauritius were also on the table.
Police under investigation after deported man dies
A 34-year-old Algerian man has died just two days after being deported from Denmark. The independent police authority DUP will now investigate allegations of a struggle between the man and personnel from the Danish authorities aboard the plane, which departed from Copenhagen Airport. The man lost consciousness aboard the plane and died in an Algerian hospital on Wednesday.