News
Police detain two more gang members in connection with November shooting
---
This article is more than 6 years old.
Copenhagen Police may be a step closer to locking up those responsible for a killing in Norrebro earlier this month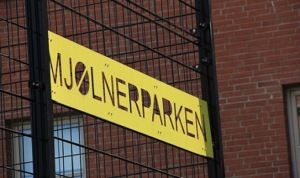 On November 9, a gang-related shooting left a 22-year-old man dead in Norrebro's Mjølnerparken housing estate. Four people were then subsequently detained – three on November 10 and one more three days later.
Copenhagen Police then announced earlier yesterday that it had arrested two more youths in connection with the shooting, reports DR Nyheder.
READ ALSO: Gang shooting claims another life in Copenhagen
"We arrested two young men with gangland connections at around 06:30 this morning. Intensive investigations after the shooting have pointed to these two individuals, and they have both been charged in connection with the killing in Mjølnerparken," said inspector Torben Svarrer.
Tit for tat?
The youths are 18 and 21 and were charged in court later yesterday. At present, the police have not revealed precisely what connection the two men have to the rival gangs, but according to DR Nyheder they are connected to Loyal to Familia.
"Since the shooting took place in Mjølnerparken, where one of the groups is headquartered, it is an obvious conclusion to draw that the people we've arrested belong to the rival gang, but I can't say any more," said Svarrer.