News
Denmark offers plastic guidance to EU in new letter
---
This article is more than 6 years old.
United Parliament urges EU Commission to include six measures in upcoming plastic strategy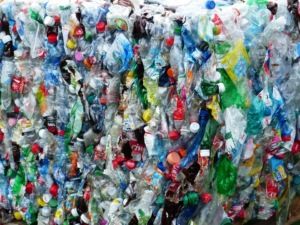 A unanimous Parliament has penned a letter to the EU Commission underlining Danish wishes and concerns regarding the forthcoming European strategy on plastic.
The letter (here in English) called for the commission to think ambitiously, in long-term solutions and in terms of recycling when it comes to the plastic challenges that the world faces.
"Plastic pollution is a very important issue. Therefore we want to take the opportunity to present Danish views and ideas for the European plastic strategy," the letter read.
"In collaboration with fellow Nordic Ministers of the Environment a two-year Nordic Plastic program to reduce the environmental impact of plastic has been launched. In addition, once the European plastic strategy has been presented, the Danish government has decided to initiate a national plastic action plan."
READ MORE: Danish government to address microplastic deposits left by car tyres in rainwater
We'll follow EU
The letter was signed by the food and environment minister, Esben Lunde Larsen, who said that a national plastic strategy would be developed as soon as the EU strategy had been formulated.
The spokespersons for environmental issues from all the parties in Parliament who also signed the letter were: Mette Abildgaard (Konservative), Pia Adelsteen (Dansk Folkeparti), Ida Auken (Radikale), Carsten Bach (Liberal Alliance), Erling Bonnesen (Venstre), Maria Reumert Gjerding (Enhedslisten), Christian Poll (Alternative), Christian Rabjerg (Socialdemokratiet) and Trine Torp (Socialistisk Folkeparti).