News
Health News in Brief: Helping kids in homes where alcohol abuse is the norm
---
This article is more than 6 years old.
In other stories, drugs can have negative side-effects as well as positive ones, but if you are lucky, they might also make you rich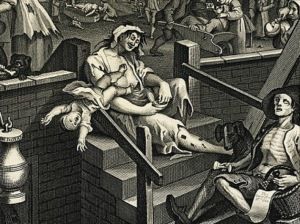 Growing up in a family dogged by alcohol problems can have serious consequences for the rest of your life – as well as blighting your childhood. However, many people are hesitant to intervene if they are worried about a child living in such a family.
Taboo breakers
Copenhagen Municipality wants to break this taboo and together with Alkohol & Samfund, the helpline TUBA and a number of other organisations, has launched a new campaign entitled 'Grib Ind – når barndommen er fuld af alkohol' (Intervene – when childhood is overwhelmed by alcohol).
Figures reveal that children with parents who have alcohol problems are 2.5 times more likely to be hospitalised in a psychiatric ward, twice as likely to try to commit suicide and around eight times as likely to experience domestic violence than those who don't.
A helping hand
"I hope we can get more adults to stretch out a helping hand to these children. A childhood blighted by alcohol abuse is not a happy childhood," said Copenhagen's outgoing deputy mayor for health and care, Ninna Thomsen.
Since 2016 the municipality has concentrated on family-orientated alcohol counselling. At the same time, a new treatment system has been started for families with children up to the age of five or with a new-born on the way.
---
Blood pressure medicine cancer risk, say researchers
Danish researchers from the University of Southern Denmark led by Anton Pottegård have demonstrated a connection between the use of diuretic medicines containing hydrochlorothiazide and skin cancer. Medicaments containing the ingredient are often used to treat high blood pressure and swelling due to fluid build-up, and it is estimated that around 250,000 Danes use them. Previously, they were in the spotlight for increasing the risk of cancer of the lip. The new research indicates it is the hydrochlorothiazide that is responsible for the increased cancer risk. Other medicines prescribed for high blood pressure not containing this don't seem to have the same cancer risk. The study, which was based on 80,000 cases of skin cancer in Denmark, showed that the risk for developing skin cancer was up to seven times greater for users of medicaments containing hydrochlorothiazide than for similar drugs without it.
Old bottle, new wine
Sufferers from multiple sclerosis may well be receiving treatment with glatiramer acetate, a drug that has been used for at least 20 years. A team including researchers from Aarhus University have recently discovered that it has a hitherto-unknown effect on multi-resistant bacteria. Laboratory tests have shown that the medicament is able to kill half the pseudomonas bactieria in samples taken from patients with cystic fibrosis who are often plagued by the bacteria in their lungs. This discovery could turn out to be extremely significant. According to a survey commissioned by the UK government, resistant bacteria are expected to be responsible for more deaths than cancer worldwide by 2050.
Grow your own – and more!
Despite the misgivings of the Danish medical association Lægeforeningen, a four-year trial period with prescribed medicinal cannabis has been given the go-ahead to start on January 1. Doctors in a number of other countries have been able to prescribe the drug since the 1980s. Danish firms see great potential in growing the plant, reports TV2 Nyheder. One of those is Stig Gamborg, who owns an estate in Djursland in the eastern part of Jutland. Gamborg dreams of becoming the biggest producer in Europe, and his firm Danish Cannabis expects to be able to grow enough for around 65,000 customers. Even though the drug is only being trialled, he has invested 100 million kroner in the project.