News
Business News in Brief: More foreigners drop Denmark for work
---
This article is more than 6 years old.
Elsewhere, robots and 5G closing in while companies are key to reaching UN goals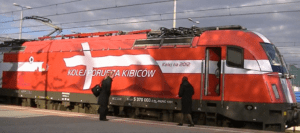 Danish companies are finding it increasingly difficult to attract workers from other EU member states, according to a new report from the Confederation of Danish Employers (DA).
The report (here in Danish) found that the number of EU citizens coming to Denmark to work had fallen by 65 percent over the past 15 months and the share of EU citizens in new jobs in Denmark had fallen from 87 percent in 2013 to just 11 percent this year.
"It is particularly the Poles, who make up the core of the European labour force, who don't come to Denmark at the same frequency anymore. In 2013 they filled 21 percent of new jobs in Denmark – a figure that has dropped to just 2 percent today," DA wrote.
Better living and working conditions in eastern Europe means that fewer have the need to come to Denmark to work.
---
C20 to become C25
The Danish C20 stock index, which covers the 20 most traded shares with the greatest market value on Copenhagen's Stock Exchage, is set to become the C25 index as of December 18. The five new companies to be added to the list are Tryg (insurance), Bavarian Nordic (biotech), Nets (payment services), NKT (cables) and William Demant (hearing aids). The change comes in the wake of several years of listings of the biggest Danish companies.
EU closing in on 5G network
The EU member states have agreed on a joint strategy to roll out the fifth generation of broadband cellular network technology, also known as 5G. The update, which is expected to be ready by 2025, will ultimately lead to mobile phone data traffic 10 times faster than it is currently. The energy and climate minister, Lars Christian Lilleholt, said that Denmark was working vigilantly to realise the 5G potential.
Robotic replacements
A new report from business management firm McKinsey has estimated that upwards of 300,000 Danes currently hold a job that will be challenged by new technology in the future. However, the report (here in English) also showed that automation would create new jobs as well as make others redundant. In related news, the Environment and Food Ministry has set aside 12.8 million kroner for a new project that would involve robots sorting large items of rubbish cast aside by citizens.
UN goals need good company
If the UN's 17 Global Goals are to be reached, the private sector needs to get more involved, according to the Foreign Ministry and the UN. To this end, the two parties are co-operating on a workshop that aims to bring companies more into the fold. The development minister, Ulla Tørnæs, contends that it was critical that the business sector get involved and see that "sustainable development and good business go hand in hand".