Sponsored content
A more open China will benefit Denmark and other global partners
---
This article is more than 6 years old.
Next year will mark 40 years since the start of China's economic reform, and 10 years since the commencement of its Comprehensive Strategic Partnership with Denmark – and both are still going strong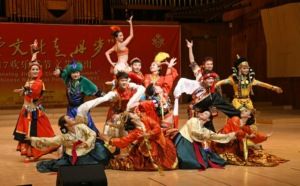 China and Denmark, though separated by thousands of miles, varying in sizes and development levels, both firmly support and deeply benefit from free trade and economic globalisation. A more open China will benefit Denmark and other global partners.
READ MORE: New voyage of the friendship between China and Denmark
A momentous month
On November 10, Chinese President Xi Jinping made a keynote address at the APEC CEO Summit, where he reaffirmed that China will continue to foster an open economy while making economic development more inclusive and delivering its benefits to more people.
During US President Donald Trump's state visit to China in November, China and the US signed 34 co-operation agreements worth 253.5 billion US dollars, thus demonstrating the two countries' efforts to grow their economic co-operation in order to promote the sound and steady growth of bilateral economic relations and trade in a dynamically balanced way.
In the coming 15 years, China will further open its market to the world. It is estimated that China will import 24 trillion USD worth of goods, attract 2 trillion USD inbound direct investment, and make 2 trillion USD of outbound investment.
2018 expo a major step
From 5-10 November 2018, China will hold the first China International Import Expo (CIIE) in Shanghai, which will provide a new platform for promoting trade in goods and services for all parties.
China considers the CIIE as a major step towards building an open world economy, as a global public good for countries around the world to promote inclusive and mutually-beneficial development, as a Chinese plan for building a community with a shared future for mankind, as a policy commitment to further opening up, as a measure to advance the supply-side structural reform, and as an initiative to meet people's aspiration for a better life.
The CIIE as the new platform for access to China's goods and service market is bound to bring more business opportunities to enterprises in all countries including Denmark.
Denmark: A diligent decade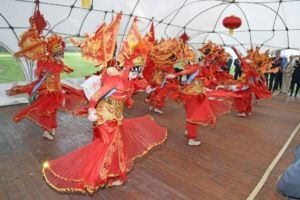 The year of 2018 marks the 10th anniversary of the Comprehensive Strategic Partnership between China and Denmark. We are glad to see that both sides have worked together to seize the great opportunities. For several consecutive years, China has remained Denmark's largest trading partner in Asia, and in the past ten years our bilateral trade volume has increased significantly.
Danish products – characteristically green, innovative and low-carbon – are more and more popular in China. Looking into the future, there is still huge potential for all-round practical co-operation between the two countries. China and Denmark, on the basis of mutual respect and care for each other's core interests and concerns, need to promote their practical co-operation not only from a bilateral angle, but also through the Belt and Road Initiative, China-Nordic co-operation, and China-EU co-operation, thus enriching the contents of China-Denmark Comprehensive Strategic Partnership.
40 years of openness
The year of 2018 also marks the 40th anniversary of China's 1978 economic reform. Over the past four decades, China has been committed to opening up to the world and the realisation of its leap-frog development. High-speed rail, ecommerce, a sharing economy are the best footnotes to China's development achievements.
In the future, China's reform and opening up will cover more areas, and stronger steps will be taken in pursuing this endeavour. The Chinese government will adopt policies to promote a high-standard liberalisation and facilitation of trade and investment. China will implement the system of pre-establishment national treatment plus a negative list across the board, significantly easing market access, further opening up the service sector, and protecting the legitimate rights and interests of foreign investors.
China will grant more powers to pilot-free trade zones to conduct reform, as well as exploring the opening of free trade ports. China will work together with other countries to create new drivers of common development through the further implementation of the Belt and Road Initiative. We will speed up negotiations with partner countries on the conclusion of free trade agreements and investment treaties and endeavor to establish a global network of free trade areas.
China will continue to make economic development more inclusive through handling properly the relations between equity and efficiency, capital and labour, technology and employment, and self-interest and interests of other parties – sharing the development fruits with more people, enhancing the welfare of people all over the world to build a community with a shared future for mankind.
Skål to the future
We believe that China – with a stronger momentum for development, a better sense of gains, and deeper interaction with the outside world – will create more opportunities for Denmark and other global partners.
Embracing the current golden opportunities, we look forward to joining hands with Danish friends to advance China-Denmark practical co-operation in an all-round way.