News
Denmark has one of Europe's worst asylum approval rates
---
This article is more than 6 years old.
Only Bulgaria and the Czech Republic decline a larger percentage in the EU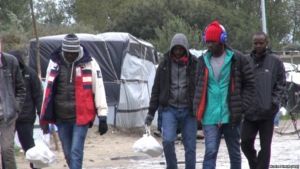 Denmark is one of the toughest countries in the EU in which to be granted asylum, according to figures published by Eurostat.
In the second quarter of 2017, only 26 percent of the applications were successful – down from 82 percent in the same period in 2016.
Only Bulgaria and the Czech Republic had lower figures, while the EU average was 46 percent, and Sweden and Germany both accepted 48 percent.
A matter of quotas?
Immigration Services said the low approval rating was caused by a high number of applications from Iranian, Afghan and stateless seekers.
Although the authorities did not blame quotas, the three groups tend to encounter more difficulty satisfying the asylum criteria than those, for example, fleeing warzones.
Immigration Services expects the acceptance rate to increase again in 2018.
Mixed views
Dansk Folkeparti is happy with the development. "The best part is that fewer are now seeking asylum in Denmark," its immigration affairs spokesperson, Martin Henriksen, told altinget.dk.
"It's definitely moving in the right direction. Let's now see if we can get the other parties to agree to tighten the legislation further."
However, his Alternativet counterpart Josephine Fock was saddened. "We should be a pioneer country," she said. "We should show that we can take refugees and treat them well."