News
Men behind three-quarters of insurance frauds, report finds
---
This article is more than 6 years old.
When times get tough economically, some people become very creative when it comes to making insurance claims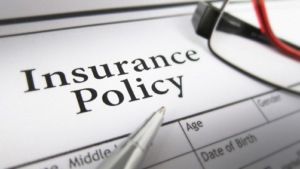 Last year alone, insurance companies uncovered evidence of spurious claims in Denmark for 530 million kroner – and they estimate this is only a fraction of the true amount.
Furthermore, men are the worst culprits and it is especially in towns such as Copenhagen and Aarhus that fraud is most prevalent, reports Politken.
READ ALSO: Insurance companies considered fair game for rip-offs in Denmark
The branch association of Danish insurers, Forsikring & Pension, compiled its statistics based on cases reported to it by the majority of insurance companies in Denmark. They found that almost every fourth swindler is male and lives in Copenhagen – even though only around 10 percent of the population of Denmark live in the capital.
Stuck in stereotypical roles
"I don't think that men have a lower moral threshold than women, but these figures imply it is still the man who thinks of himself as the breadwinner, and if the family ends up in economic difficulties, there could be pressure so that he feels it's his job to remedy the situation," said Lise Agerley, the head of communications at the Alka insurance company.
"Unfortunately, some people try to solve their problems by defrauding their insurance company," added Agerley.
And the evidence seems to bear her out. "Christmas, as we know, costs a lot of money, and there are always more cases during the festive season. We can also see the trend leading up to the summer holidays when people need money to travel," said Jesper Dall, the head of Tryg insurance's investigative arm.
Put up or shut up
In an attempt to do something about the problem, the insurance industry has established a taskforce of 60-70 full-time investigators across the country. Many of these are ex-policemen.
Some cases seem obviously fishy. In 2014, a man lost the top two joints of his little finger whilst using a roundsaw in his garage to cut wood. It appeared to be an accident, but it was very difficult to reconstruct the way the man explained it.
On closer investigation, it was found that in the year up until the accident, the man had spent large sums on taking out accident insurance with no less than 17 different companies to the tune of 33.6 million kroner.
As a consequence, the insurance companies refused to pay out, and last week their decision was upheld by the insurance tribunal, Ankenævnet for Forsikring.