News
Danish journalists knifed in Gabon
---
This article is more than 6 years old.
Attacker said he was retaliating for American attacks against Muslims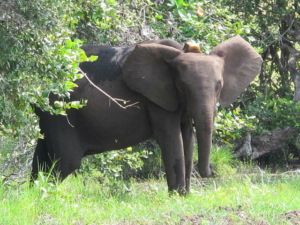 A solo attacker stabbed two Danish journalists in Gabon's capital city of Libreville on Saturday, calling it retaliation for US attacks against Muslims. One reporter is reported to be in serious condition, according to Gabon's defense minister.
The attack occurred while the journalists were shopping at a popular tourist market. It is the first of its kind in Gabon, which had previously been known for the peaceful coexistence of Christians and Muslims.
Suspect in custody
The stabbing in Libreville was committed by a 53-year-old Niger national who shouted "Allah Akbar," Gabonese Defence Minister Etienne Massard Malaga told the national media. The attacker, who has lived in Gabon for 19 years, was immediately arrested.
He told police that he acted "in retaliation for the attacks of the United States against the Muslims and the American recognition of Jerusalem as the capital of Israel," said Makaga.
The journalists, one male and one female were rushed to a hospital. The man was operated on and is currently in intensive care, according to a government spokesperson.
READ MORE: Danish journalists beaten with batons by Hungarian police
Malaga said that the man and any possible accomplices will be "punished with the utmost rigor that the law allows."