News
Danish pizzeria offering free pizza and kebab to the lonely and homeless on Christmas Eve
---
This article is more than 6 years old.
Faruk Atay hopes that other restaurants will follow his initiative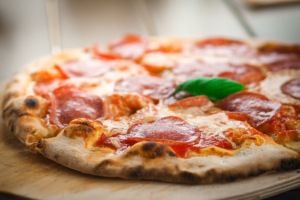 The owner of Oasen Pizzeria in Hvidovre believes that no one should be lonely or hungry at Christmas. Faruk Atay is opening his doors to the disenfranchised on Christmas Eve.
"At Christmas, families gather together and eat,"  Atay told TV 2 Lorry. "There are some people who have no place to be or anyone to be with, so they can to our restaurant, and we'll make food for them."
Not duck, but not bad
Christmas dinner at Oasen will be pizza, kebab and the normal dishes from the pizzeria's menu.
There will also be gifts like warm clothes for those that need them. Atay, who took over the pizzeria in February, is being supported in his effort by the local community and Avedøre Shopping Center, where the pizzeria is located.
READ MORE: More homeless people in Denmark
Everyone is invited to the Christmas Eve event scheduled for 5 – 8pm at the pizzeria on Sadelmagerporten 4, 2650 Hvidovre. Atay hopes that other restaurant owners will follow his lead.
"We hope we can be a model."