News
Children victims of every third fireworks accident at New Year
---
This article is more than 6 years old.
Safety goggles and parental awareness can go a long way in reducing danger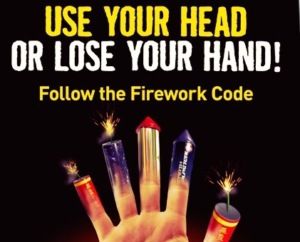 If you have yet to spend New Year in Copenhagen, get ready for a special night – particularly if you head over to the Lakes at midnight to see the fireworks.
In Denmark, anyone can buy and set off fireworks, so it makes for a unique experience for the uninitiated. The flip-side of the coin, of course is that more accidents take place as the mayhem kicks off at midnight. And regrettably children are often in the 'line of fire'.
In fact of the 267 firework accidents that ended up in a hospital visit last New Year's Eve, about a third (88 in total) were children. Among the accidents were 27 eye injuries, 22 hand injuries and 11 serious injuries.
READ MORE: Make like Elvis this Xmas and find a building that wants to party!
Get your goggles
Henriette Madsen, the secretary general of child safety organisation Børneulykkesfonden, argues there are two central factors contributing to the high numbers.
"They're high because many children are permitted to light the fireworks themselves, and because a great number of kids don't wear safety goggles. That's serious," Madsen told TV2 News.
Under half (43.2 percent) of the kids who were treated for injuries last New Year said they had safety goggles on at the time of their accidents, and about half had lit the fireworks themselves.
Another interesting figure is that a third of the accidents involving children took place during the day on January 1.
Madsen encourages adults to speak to their kids about the dangers involving fireworks, to make sure kids are wearing goggles, and to ensure an adult is always present when children shoot off fireworks.